Free CBD Sample
Alive Market offers a unique opportunity to experience the many benefits of our farm-to-bottle CBD products for just the cost of shipping.
Regular price

Sale price

$0.00
Crafted from our farm to bottle, living soil hemp
Made with 100% Full-spectrum CBD
100mg CBD (approximately 4 servings)
**Limit one sample per customer. Just pay shipping**
* One Sample Per Order. *
Even if you add more than one to your cart, we will only send one per order.
CBD Oil Samples

For those seeking the best CBD oil on the market, Alive Markets is here to offer free CBD samples of our high-quality farm to bottle CBD products.

Our free CBD oil samples are crafted from the highest quality hemp plants, providing a pure and natural solution designed to enhance your daily routine.

Try our best-selling CBD oil today for just the cost of shipping and start reaping the benefits of adding CBD to your everyday routine.
CBD Body Butter Samples

Experience the soothing and healing benefits of CBD Body Butter Samples today - the perfect remedy for tired, achy muscles and dry skin.

Made with all-natural ingredients including arnica butter, beeswax, and essential oil, our body butter delivers a luxurious experience that will leave you feeling refreshed and rejuvenated.

This high-quality product offers a unique blend of pain-relieving and moisturizing properties that are sure to leave your skin feeling silky smooth and looking radiant.

And for a limited time only, we're offering free samples of our CBD Body Butter - all you have to do is pay for shipping.

Don't miss out on this amazing opportunity to experience the many benefits of CBD Body Butter for yourself. Order your free sample today!
CBD Lotion Samples

Experience the highest quality CBD with our free CBD lotion sample with lavender and chamomile essential oil.

Made with hemp extract, this lotion will give your skin the nourishment it needs while also providing the benefits of CBD.

We are proud to offer free CBD samples so that you can try it out for yourself and feel the difference in the quality of our product.

Don't miss out on the opportunity to enjoy this luxurious lotion, order your free sample today.
CBD Gummies Sample

If you're looking for a way to try out the highest quality CBD products without committing to a full purchase, look no further than our free CBD gummies sample.

Our gummies are made with premium hemp extract, which is known for its potential health benefits and can leave you feeling relaxed and calm.

What better way to try out the finest CBD extract than with our free sample offer? We believe that everyone should have the chance to experience the benefits of CBD, and our gummies offer a convenient and tasty way to do so.

Try out our free CBD gummies sample today and experience the potential benefits of CBD for yourself, just pay shipping.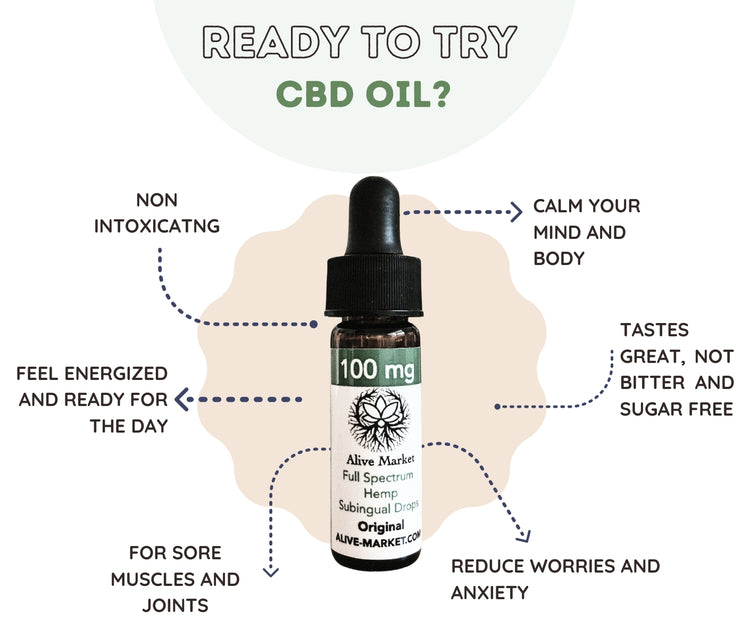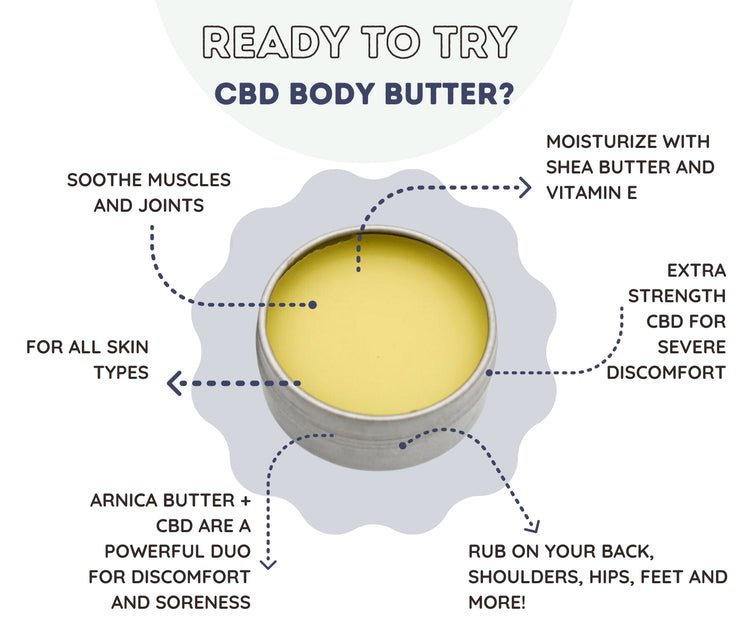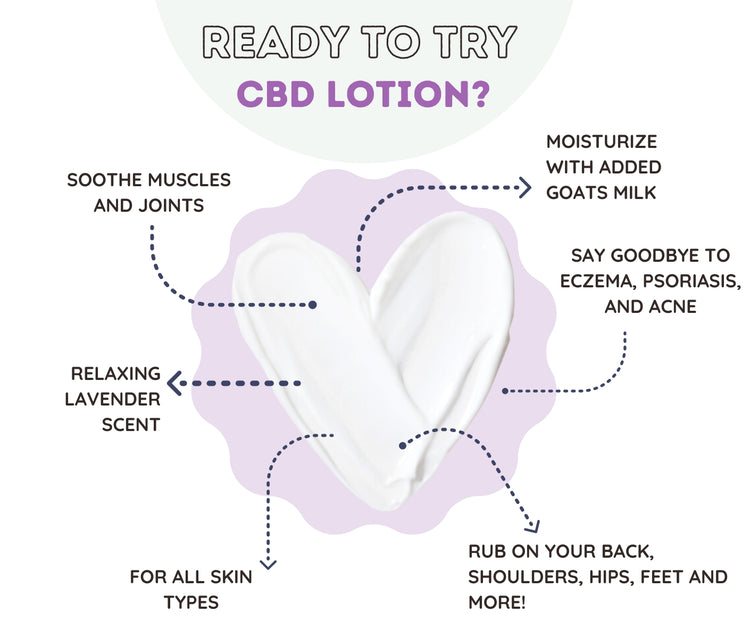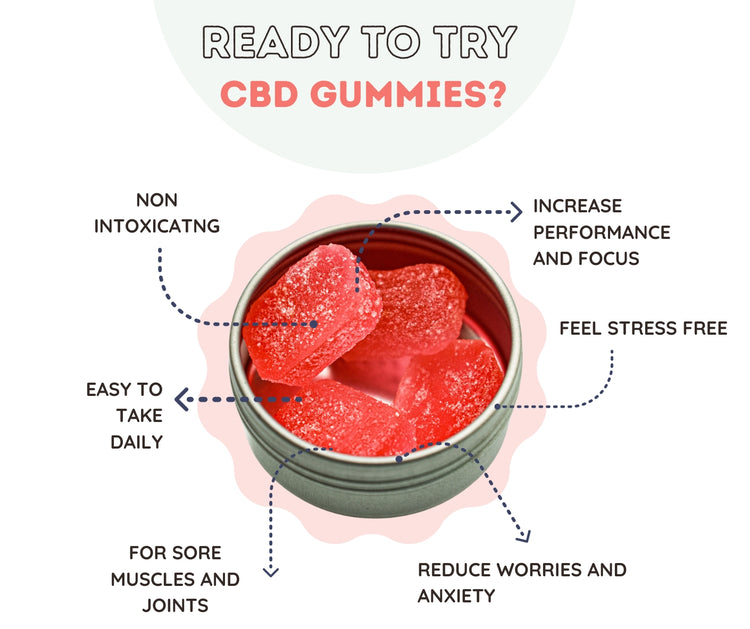 Vegan
Gluten-Free
Third Party Lab Tested
This company goes above and beyond in customer service. All the products I use from Alive Market are excellent and do what they are advertised.

Sharon B.

The best CBD option I have ever found! High quality and great customer service! Thank you Nicole!

Brad T.

Best CBD oil out there and coming from a trusted farm. I have recommended to all my family and they are just as impressed with the quality. Do you self a favor and try for yourself, you will not be disappointed.

John S.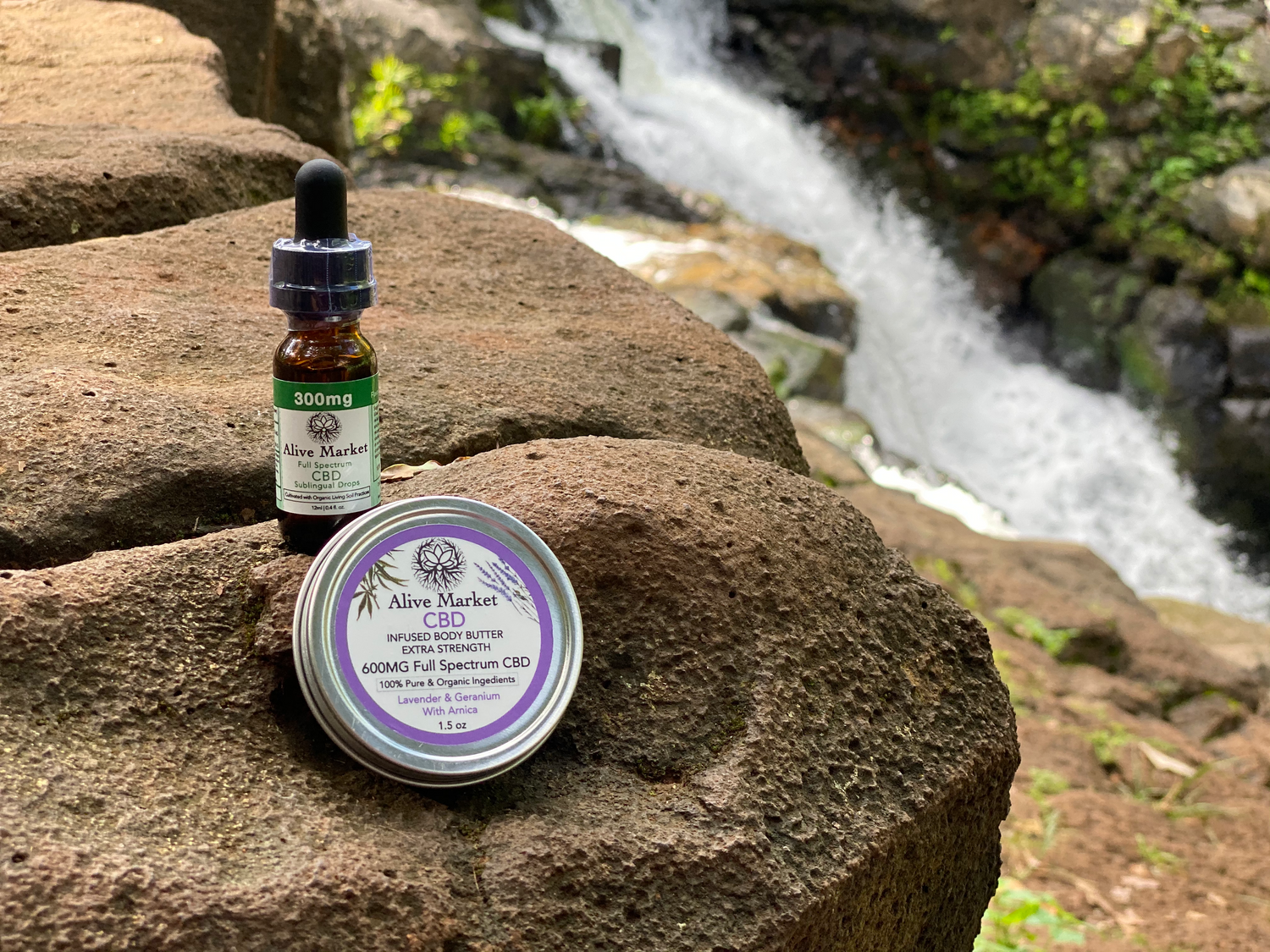 Say goodbye to stress, discomfort and any sluggish feeling for the entire day.
Choose from a wide variety of free CBD samples that cater to your specific needs – whether you want to try our full spectrum CBD oil for stress relief or CBD body butter or CBD lotion for recovery after exercise, we have a free CBD samples that can meet your requirements.
At Alive Market, we pride ourselves on the quality of our CBD and the sustainable methods we use to cultivate our crops. Don't miss out on the chance to try these premium products for free, just pay for shipping with our CBD samples promotion.
Why Choose Alive Market?
When it comes to choosing a CBD brand, quality should always be a top priority. That's why Alive Market is an excellent choice for those looking for a premium product.
Each batch is carefully crafted using organic living soil practices 🐞, ensuring that the plants are grown in the most natural conditions possible.
From farm to bottle, the CBD is carefully cultivated and extracted to ensure maximum potency. Unlike mass-produced products, each bottle is made in small batches, ensuring that it meets the highest possible standards.
If you're looking for a trustworthy CBD brand that uses only the best ingredients, Alive Market can't be beat.
†The information provided is for informational purposes only and is not intended as a substitute for the advice provided by your physician or other healthcare professional. You should not use this information for diagnosing or treating a health problem or disease. Please consult your health care professional if you are pregnant or have any concerns and/or questions about the advisability of using any product(s) offered by Alive Market. This information has not been evaluated by the FDA, and is not intended to diagnose, treat, cure, or prevent any disease.