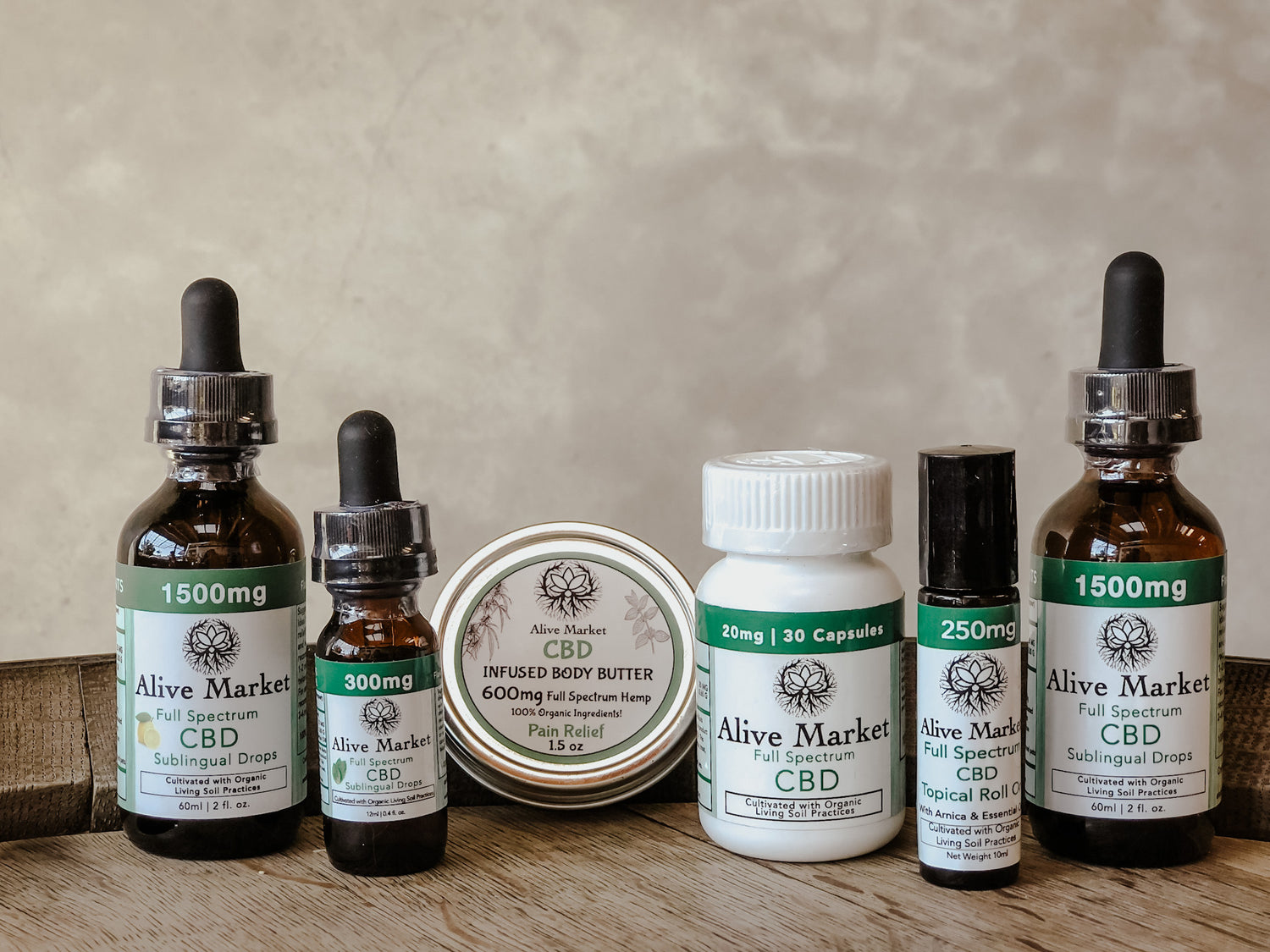 Join Our CBD Affiliate Program
The Alive Market CBD Affiliate Program offers you a risk-free opportunity to promote our line of farm-to-bottle CBD products to your followers, friends, and family. By joining our program, you'll be able to earn commission on all sales generated through your unique affiliate link. You will also have your unique and exclusive coupon code to share and encourage the sale!
Get Started
Already have an account? Log In
CBD Affiliate Program Details
Earn 20% Commission
You will earn 20% commission on every referred order through your link or the use of your unique coupon code.
Share a 10% Discount
Choose a unique discount code to share with your followers, friends and family so they can get 10% Off their purchases.
$200 Payout
When you earned $200 you will be paid through venmo or paypal.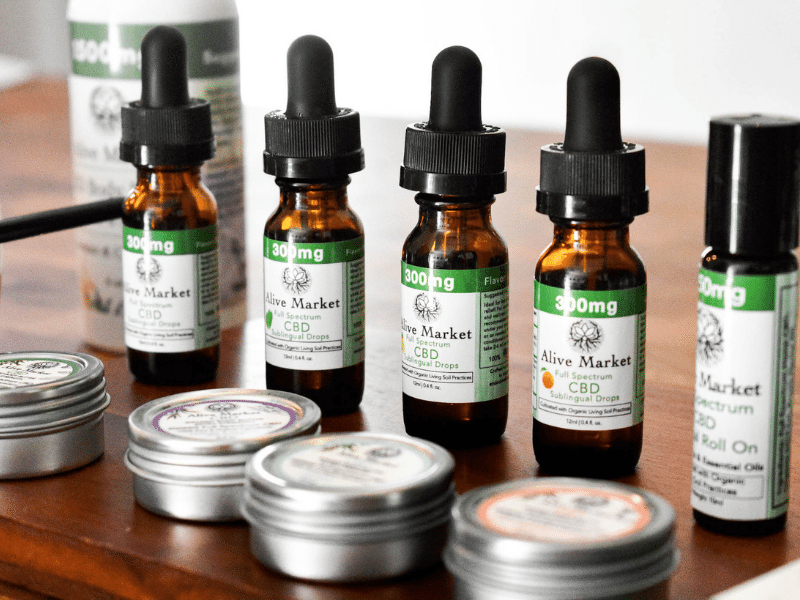 Share CBD That You Stand Behind And Earn Money
At Alive Market CBD, we are proud to offer a farm-to-bottle experience for our customers. We believe that the best CBD products are grown in living soil and manufactured in-house. When you join our CBD affiliate program, you will ensure your friends, family, and followers are getting the best CBD product that is sustainable and effective.
Apply Now
How Do I Become A CBD Affiliate?
1. Apply to our program and we will quickly review your profile.
2. Create your unique discount code.
3. Share your affiliate link and earn commissions.
FAQs
What Is The Process For The Alive Market CBD Affiliate Program?

First, you will sign up for our CBD affiliate program. Then you will receive a confirmation email with a link to sign in with your new credentials.

Once you sign in to your dashboard, you will see your unique referral link that you can use to link to your website and social media or send in texts to family and friends.

You can also see the total commission you have earned and how many times your link was clicked.


For every customer using your link or discount code, you will earn 20% of the sale.
What is the cost to join your CBD affiliate program?

There is no fee to join or use our CBD affiliate program. This program is completely free and is meant to help you earn money for sharing your link and discount code with your followers or on your website.
Is a website/blog mandatory?

A website or blog is highly recommended, but not essential, for affiliate success. If you don't have a website, you may share your link on your social media profiles and text/email friends and family.
Is CBD affiliate marketing profitable?

When it comes to affiliate marketing, the CBD industry has been gaining a lot of attention in recent years.

For those new to the concept, affiliate marketing allows individuals to earn commissions for promoting products from a company.

With the ever-growing popularity of CBD products, there has been a rise in the number of high-quality CBD companies that offer affiliate programs.

While the potential profitability of CBD affiliate marketing may vary depending on the niche and the specific CBD market you choose to promote, many affiliates have reported success in this industry.

It is important to partner with a reputable and reliable CBD company like Alive Market to ensure the success of your affiliate marketing efforts.
Would i be able to join another cbd affiliate program while being an affiliate with alive market?

Yes, When you become an affiliate with Alive Market, you are not bound to just work with us. Sure, we'd love to be your go-to program.
How old do I need to be to join your CBD AFFILIATE PROGRAM

In order to join our CBD affiliate program, you must be at least 18 years old.
As the CBD market expands, affiliate programs that focus on the growing sector provide a great business opportunity.
The growing demand for CBD products has made the CBD market one of the fastest-expanding industries today.
As more and more people discover the therapeutic benefits of CBD, it presents a unique opportunity for people to earn money by becoming CBD affiliates. CBD affiliate marketing has rapidly become popular and for a good reason.
By partnering with a high-quality CBD company that offers fantastic CBD affiliate programs, you can earn your share of the profits while promoting products you believe in.
When Searching For A CBD Affiliate Program, What Should You Prioritize?
Considerations For Top-Rated CBD Affiliate Programs
The CBD products' quality is critical when comparing different CBD affiliate programs. If the quality of the CBD sold is in doubt, then it doesn't matter how often or how much money is paid out. That's why it's essential to consider a few things before committing to an affiliate network that sells CBD oil.
Can I trust that the CBD products I buy from this business are of good quality? 
You don't have to be an expert on CBD to determine whether their goods are good enough to suggest. As we've already shown, the CBD market is flooded with low-quality goods that misrepresent their contents or have misleading labels. Consequently, you can't just go by the name on the bottle. Their items don't need any independent evaluation on your part. Companies peddling CBD oil and similar hemp-derived products increasingly provide test results from independent labs demonstrating the CBD product's quality. Lab tests reveal whether there are heavy metals or harmful compounds and verify the CBD potency claims on the label.