Full Spectrum CBD Roll On - 250mg
The soothing and calming effects of this CBD roll-on can truly make a difference in our well-being. Imagine feeling a wave of serenity sweep over your body after applying the roll-on, while the pleasant aroma of the essential oils envelops your senses. Just apply it where you need it.
Regular price

Sale price

$20.00
WARNING: All CBD products contain less than 0.3% THC which can possibly cause a false positive on a drug test.
How to use

Apply a layer over the skin where you feel discomfort. You can rub it in or let it absorb on its own.
Ingredients

MCT Oil*, Arnica Oil*, Full spectrum CBD Distillate (less than 0.3% THC) / Lavender*, Frankincense*, Black Pepper* and Turmeric* Essential Oils

*Organic Ingredient
Testing

We take pride in the quality of our products and the care that we put into manufacturing them. Our products are made with only the highest-quality ingredients and are rigorously tested to ensure safety and efficacy. We believe that transparency is key, so we are open about our ingredients, manufacturing process, and third-party test results. We want you to be confident in the quality of our products and feel confident in using them.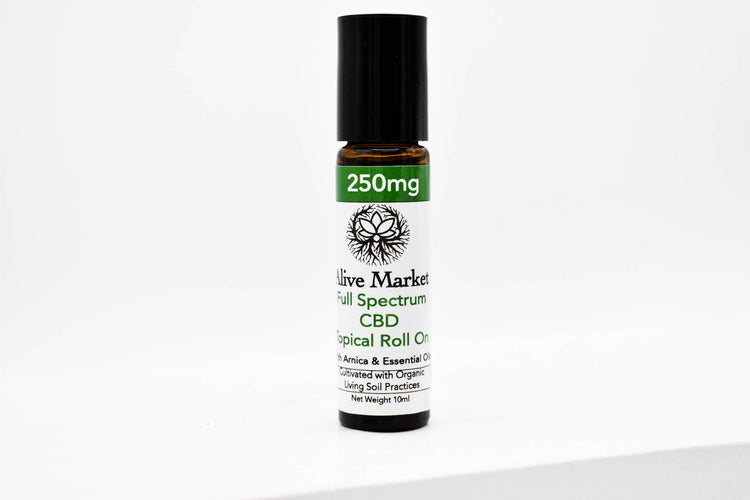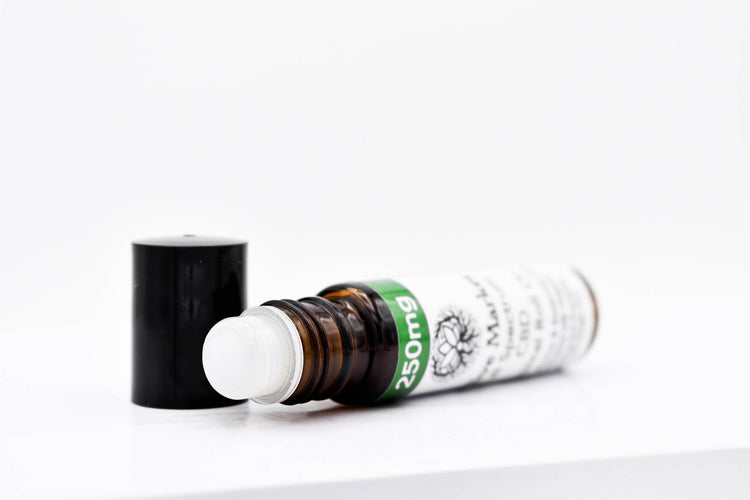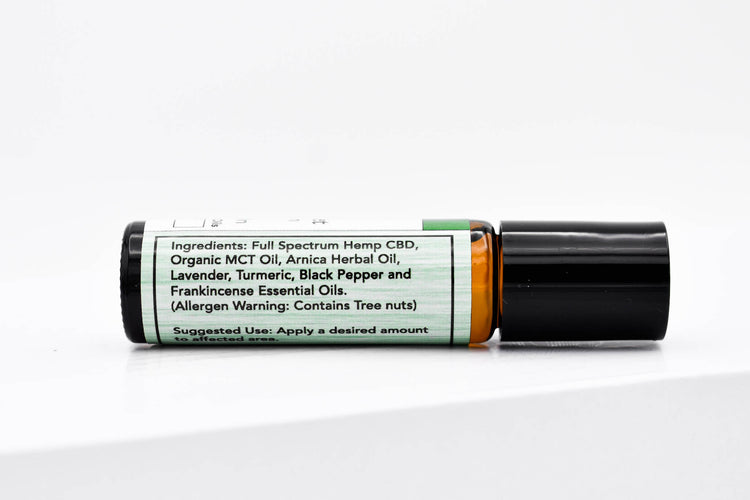 Free of coloring, artificial fragrance, parabens or dyes
Fast Acting
Third Party Lab Tested
Made with Arnica Oil & Essential Oils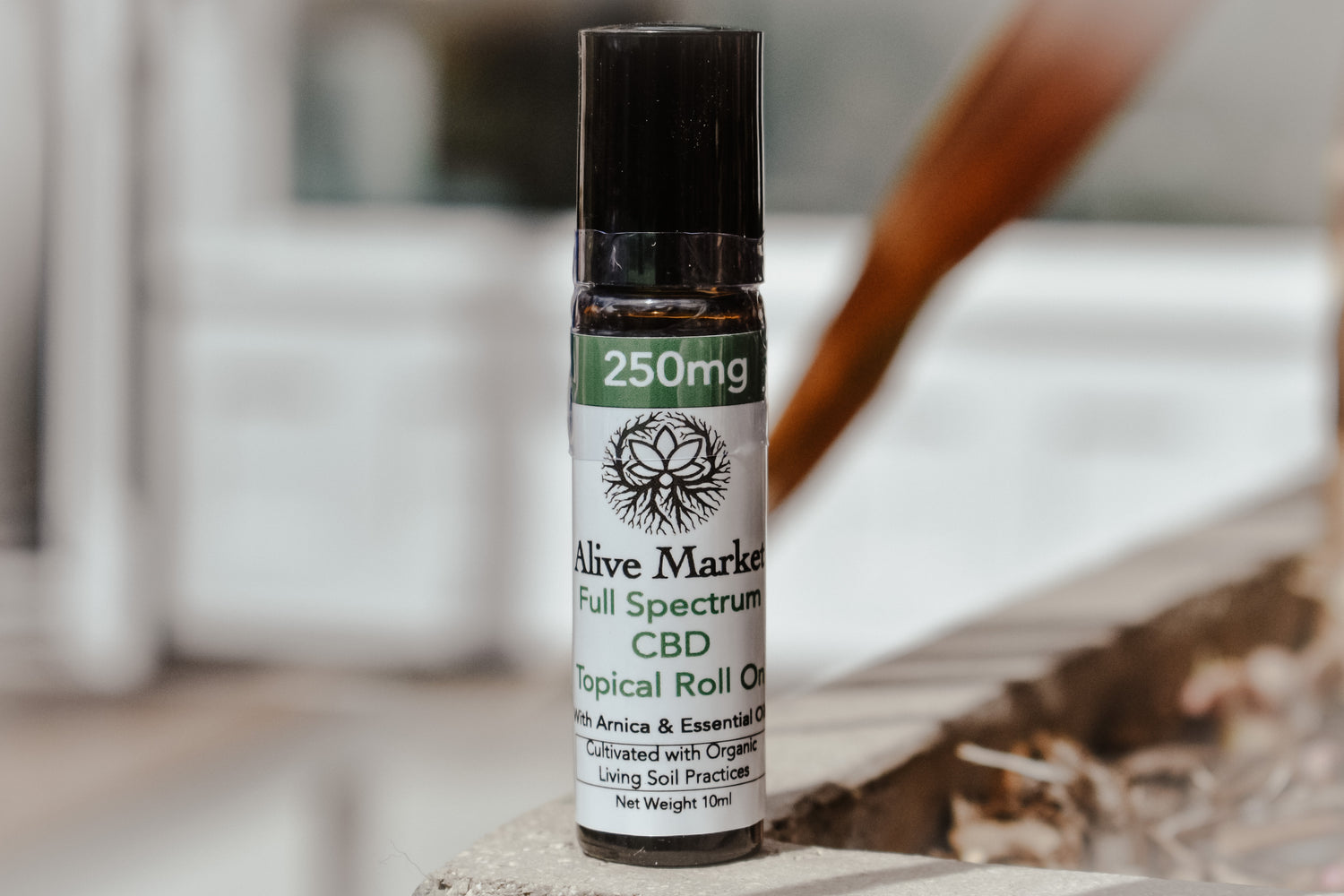 Find clarity and comfort after each glide across your forehead 
At Alive Market, we believe that nature knows best. That's why our CBD Roll On is made up of only natural botanical plants.
This CBD Roll-On is a convenient, easy-to-use product that enables you to enjoy the benefits of CBD while on the go.† This small and portable roll-on fits easily into a purse or pocket, and it features a roller ball applicator that provides a little massage.
†The information provided is for informational purposes only and is not intended as a substitute for the advice provided by your physician or other healthcare professional. You should not use this information for diagnosing or treating a health problem or disease. Please consult your health care professional if you are pregnant or have any concerns and/or questions about the advisability of using any product(s) offered by Alive Market. This information has not been evaluated by the FDA, and is not intended to diagnose, treat, cure, or prevent any disease.